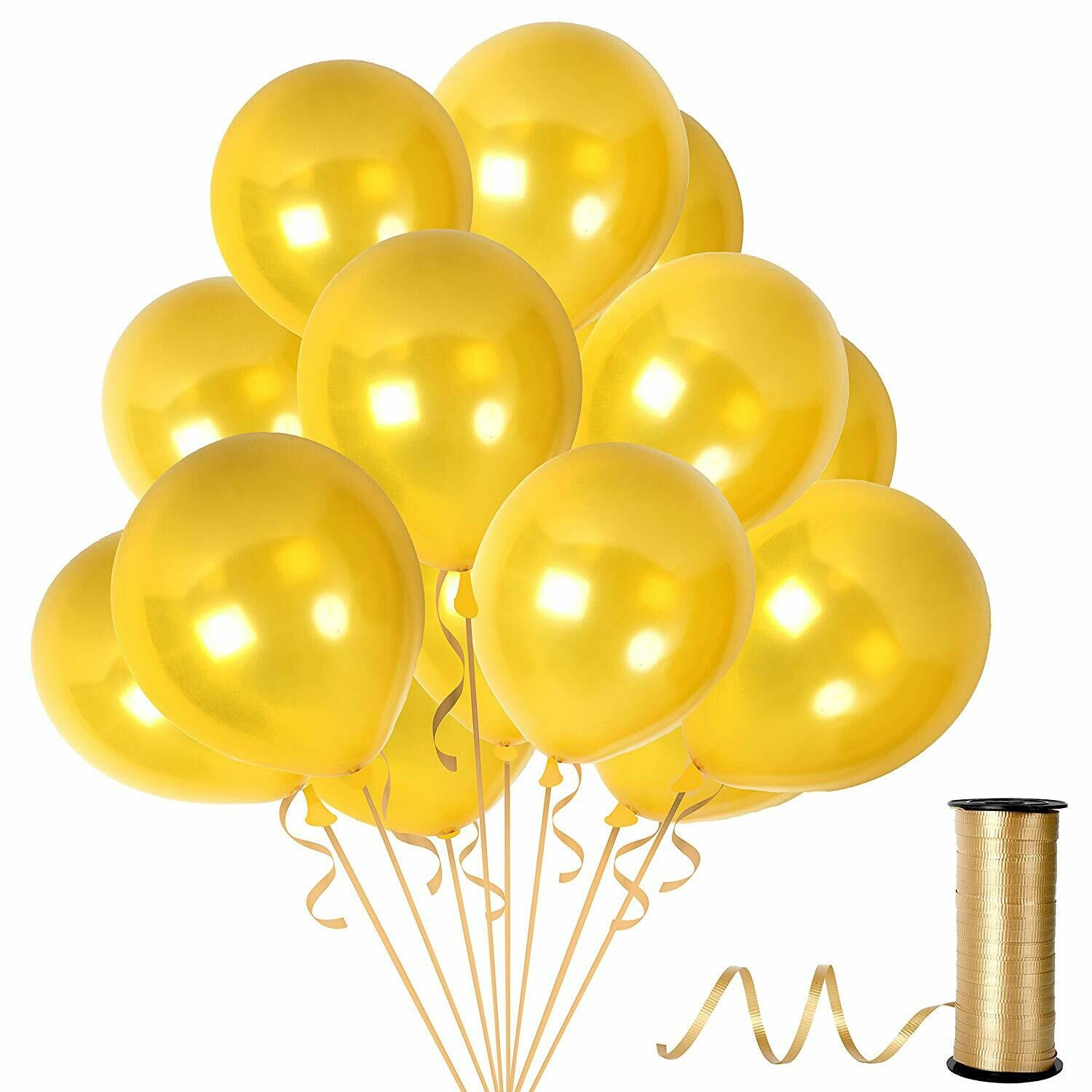 12 Inch Gold Metallic Latex Balloons
SKU 00014
Product Details
Attach to the sign with or without grommets!
PREMIUM HIGH QUALITY LATEX: A tougher material of latex content. Sstrong, durable, and will easily shine any special occasion!
Generally, 12-inch latex balloons filled with helium will float between 6-10 hours.

Balloons filled with air will stay inflated between 8-10 hours outdoors and 12-20 hours indoors.
Save this product for later